Tooth Extractions – Newbury Township, OH
Stop Complications Caused
by Compromised Teeth
While we don't prioritize tooth extractions at our office, there are some instances where extracting a tooth is the best course of action. Thankfully, most modern dental techniques give us multiple options to consider before resorting to extraction; however, if a tooth is putting other neighboring teeth at risk or the tooth is unsalvageable, we'll perform a safe, comfortable and effective tooth extraction to protect your oral health. Call our office to get your next appointment scheduled!
Why Choose Jason D. Majors, DMD for Tooth Extractions?
Laser Dentistry for Easier Extractions
Cone Beam Scanner Make Planning Treatment Easier
Implant Placement Available In-Office
When Does a Tooth Need to Be Extracted?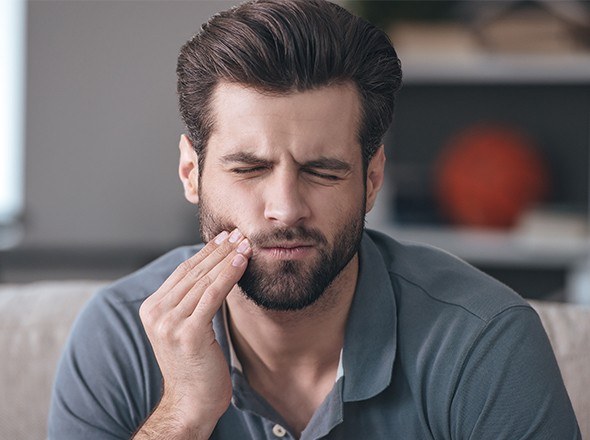 There are many instances where extracting a tooth is better than leaving it in the mouth. For example, if the tooth suffered damage or is severely cracked, a dental crown may not be enough to save it. If the crack extends below the gum line, it's extremely unlikely that it will be saved. Additionally, teeth may be extracted if:
Severe decay is present.
Gum disease is present.
The tooth has become impacted.
Overcrowding is present.