Cosmetic Dentistry – Newbury Township, OH
Boost Your Smile's Appearance with Cosmetic Treatments
As a family dental practice, we want our patients to be happy with every aspect of their smiles. This means offering more than just general and restorative dentistry at our Newbury dental office; it means that we also offer complete cosmetic dentistry and smile makeovers. Once your smile is healthy, we can turn our attention to correcting any imperfections and make it beautiful, too!
When you want to change the look of your smile, you can turn to Newbury cosmetic dentist Jason D. Majors, D.M.D. With cosmetic dentistry treatments including porcelain veneers, teeth whitening, cosmetic dental bonding, and ClearCorrect, we can give you a whole new smile. A smile makeover can improve your self-confidence, personal relationships, and professional life.
Why Choose Jason D. Majors, DMD for Cosmetic Dentistry?
Both In-Office and Take-Home Whitening Available
Metal-Free Restorations
Utilized
Fast and Effective Cosmetic Dental Bonding Performed
Porcelain Veneers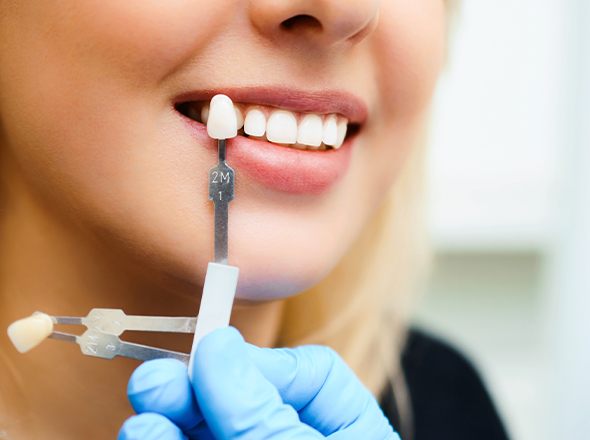 If you want to hide multiple imperfections in your smile at once and do so in only two appointments, porcelain veneers may be the right solution for you! For one, each veneer is fully customized to fit over your existing teeth. The shape, size, and color are all designed to blend in with your current smile, ensuring that it looks natural. Because we use porcelain, your restorations are actually more stain-resistant than natural tooth enamel!
Learn More About Porcelain Veneers
Metal-Free Crowns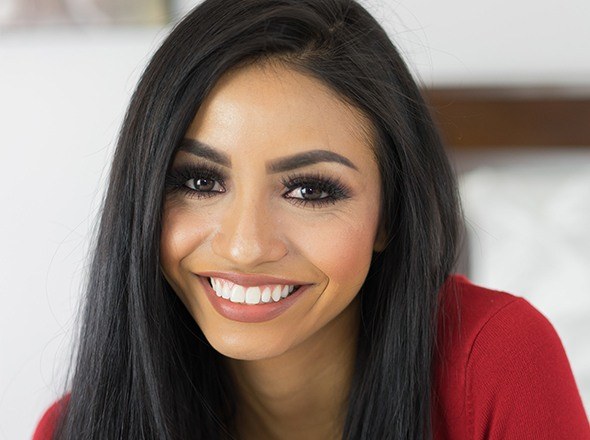 When performing any type of cosmetic dentistry, it's essential that the materials we use are effectively blending in with current teeth. It's also key that our crowns are fabricated so with your smile's natural shade in mind. That's why our office uses metal-free crowns for all of our cosmetic treatments. Restoring damaged teeth shouldn't mean you need to sacrifice your smile's existing appearance!
Cosmetic Dental Bonding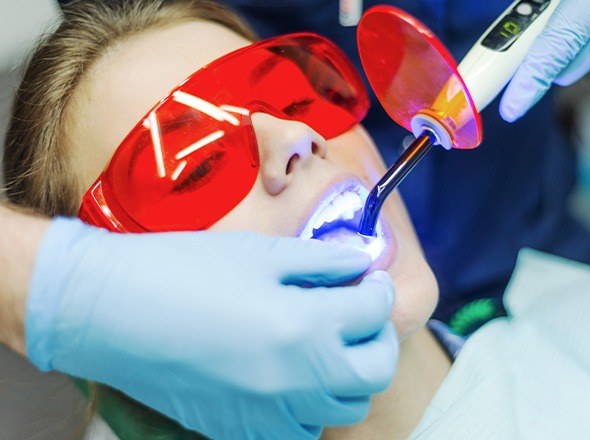 Let's say you have a small chip in one of your front teeth. What should you do about it? You might want to consider cosmetic dental bonding at our Newbury, OH cosmetic dentistry office. Using tooth-colored composite resin material, we can fill in that small chip and makeover the tooth to appear whole once again. Cosmetic dental bonding can also fill in gaps between teeth, change the look of cracks, and even fix the look of worn front teeth.
Opalescence® Teeth Whitening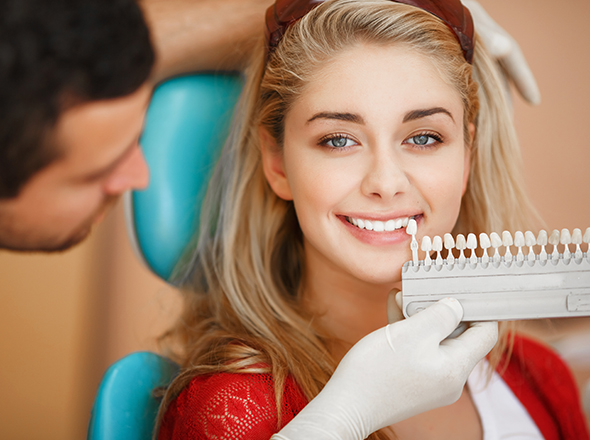 One of the more popular forms of cosmetic treatment available today is teeth whitening treatment. Through Opalescence's take-home whitening kits, you can easily whiten your smile at home or on the go! By wearing each customized tray (which are filled with bleaching gels) for about two weeks at time, you can expect a smile that is just as bright as what you'd get in the office! Take-home trays are also ideal for routine touch-ups, which keep your smile stain-free!
Learn More About Teeth Whitening
Gum Recontouring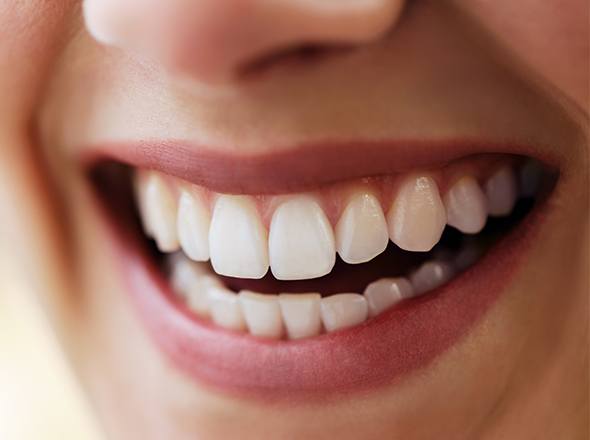 If your smile is looking particularly "gummy," you may find it difficult to smile around your friends and family. Thanks to advanced solutions like the Solea laser, you can modify your current gum tissue in a conservative and effective manner. Not only can we make your teeth appear larger and more present in your smile, but we can make your gum line more even as well. This creates a smile that is generally more uniform and is done in a way that is virtually painless.