Replacing Missing Teeth – Newbury Township, OH
Complete Tooth Replacement in Three Forms
Most people will need tooth replacement at some point in their lives, and we offer three types at the restorative dental office of Dr. Jason Majors: dentures, bridges, and dental implants. Restoring your smile is important if you wish to maintain good oral health and function throughout your entire life. No longer should you have to settle for increased difficulty chewing the foods you enjoy or showing your smile off to friends and family. Call our office to get started!
Why Choose Jason D. Majors, DMD for Replacing Missing Teeth?
Dental Implant Placement and Restoration Performed In-House
Expert Dentist Working With Friendly Team
Laser Therapy Utilized for Improved Precision
Dental Bridges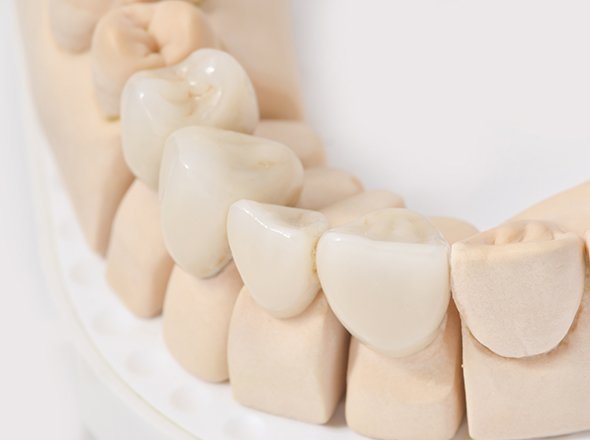 One of the most common methods for replacing teeth is via a traditional crown and bridge. Also known simply as a dental bridge, this type of restoration carries multiple dental crowns which are then fused together. A crown on either end of the bridge is hollowed out so they can be placed on top of existing teeth adjacent to the gap in your smile. The crowns in the middle of the bridge act as the replacement teeth, making your smile complete and chewing your favorite foods easier than ever.
Dentures & Partials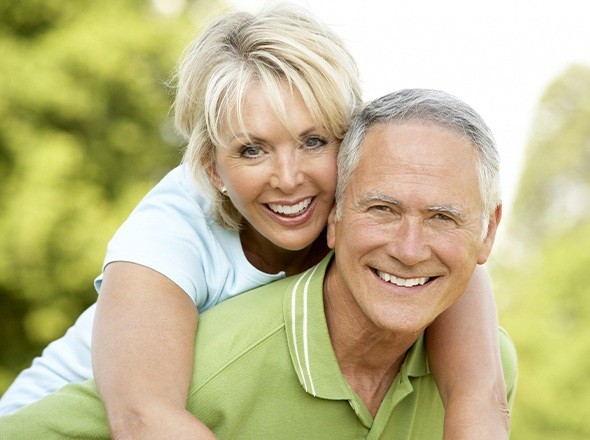 Are you experiencing extensive tooth loss? Is it nearly impossible to eat the foods you enjoy? A fast and affordable way to replace several missing teeth on opposing sides of your mouth or in your entire arch includes full and partial dentures. Both are made from durable, natural-looking materials like acrylic and porcelain to ensure your smile looks real and complete. When you have extensive tooth loss, it's one of the most affordable methods to achieve a full smile.
Dental Implants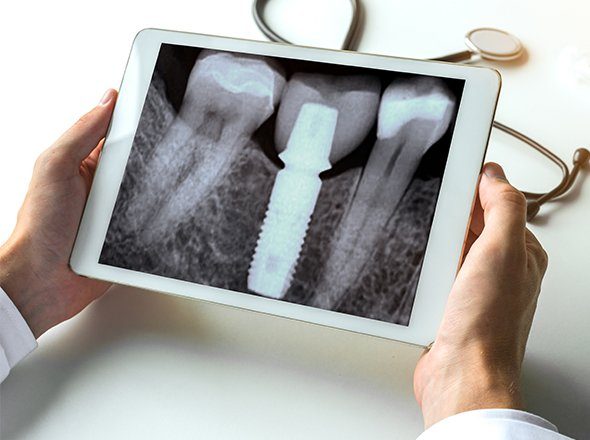 Quickly becoming the new gold standard for tooth replacement, dental implants combine titanium and porcelain materials to create a tooth that mimics natural teeth almost exactly. Once placed and integrated with your existing oral structures, you can expect many restorative benefits that you won't find with traditional forms of tooth replacement, including dentures and dental bridges. While they can be more expensive and require more time to receive, they are the longest-lasting solution for missing teeth to date.