Root Canal Therapy – Newbury Township, OH
Save and Restore Your Tooth
What, exactly, is root canal therapy? Root canal therapy (or endodontic treatment) is a procedure used to treat problems with the pulp inside of your tooth. Every tooth contains canals that house soft tissue, carrying blood and nutrients through the tooth. When this becomes damaged or infected, it can threaten your tooth, eventually causing you to lose the tooth if not taken care of. Root canal therapy can be amazingly effective in saving teeth that would have been removed in the past – up to 95% of cases can be successfully treated with root canal therapy, which involves going into the tooth, cleaning out infected or damaged tissue, detoxifying the chambers, and filling the tooth.
Why Choose Jason D. Majors, DMD for Root Canal Therapy?
CEREC-Made Crowns Allow for Quick Restorative Treatment
Digital Impression Scanner for Easier Capture
Cone Beam Scanner Improves Treatment Planning
Indications for Root Canal Therapy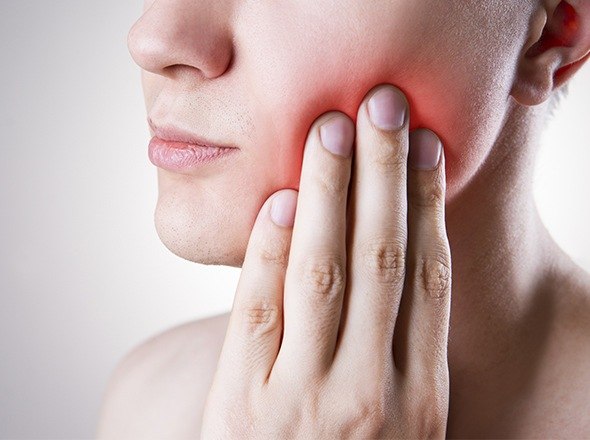 The main causes of damage that call for root canal therapy are irritation and trauma. Irritation can occur when an aggressive cavity breaks through to the pulp chamber, exposing the nerve to bacteria and leading to infection. Trauma can be caused by injury to the tooth or jaw, thus damaging the nerve inside the tooth. Symptoms that you might need root canal therapy include:
Pain in the tooth when you bite
Increased tooth sensitivity when exposed to hot or cold
Swelling of the face
How is Root Canal Therapy Performed?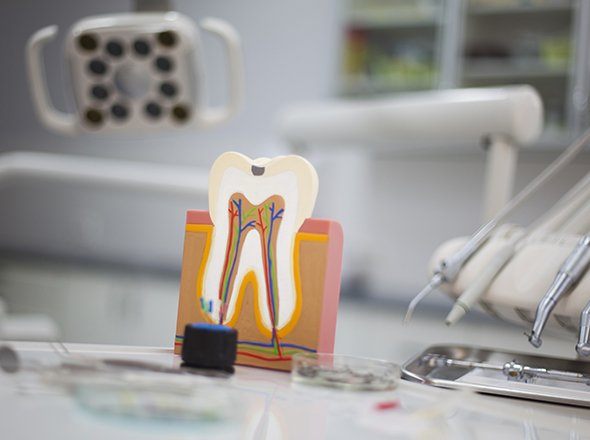 Dr. Jason Majors uses various dental technologies to make the care offered at our office successful and comfortable, including our endodontic treatment. Using rotary endodontics, Dr. Majors can reduce treatment times, which is great news for patients who want to spend as little time as possible in the dentist's chair.
Don't lose a tooth to damage; let Dr. Majors save your smile with root canal therapy at our Newbury, Ohio dental office. Whether you're in Chardon, Chagrin Falls, or other nearby Ohio communities, you can count on Dr. Majors to offer you the most modern endodontic care available and work to save your smile from everyday damage. Contact us for an appointment.