Teeth Whitening – Newbury Township, OH
Remove Years of Stains
Fast and Effectively
When you think about cosmetic dentistry, the first thing that comes to mind might be teeth whitening. It's a simple and non-invasive way to overcome appearance issues and experience a more attractive smile. Using Opalescence teeth whitening, Dr. Jason Majors offers both in-office and take-home teeth whitening at our Newbury, Ohio dental office. With Venus teeth whitening, you can see brilliant results that last.
Why Choose Jason D. Majors, DMD for Teeth Whitening?
In-Office and Take-Home Options to Choose From
Customized Bleaching Gels to Meet Your Needs
Friendly, Down-to-Earth Dentist, Team and Office
In-Office Teeth Whitening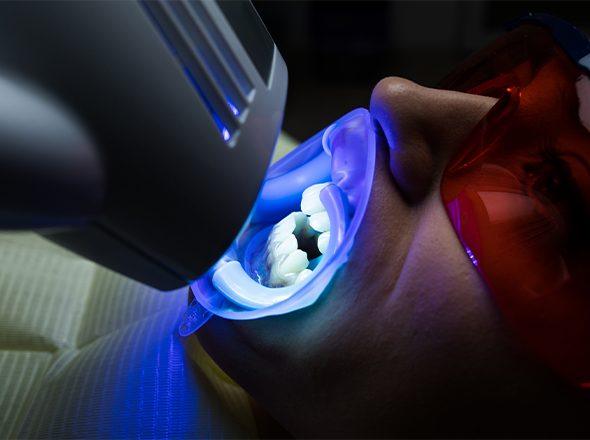 A good way to kick off your teeth whitening process is with an in-office whitening appointment. In about an hour, we can get your smile several shades whiter. Whether you have a special event coming up and need to look your best in a hurry or you just want to get started with a big splash before following up with take-home teeth whitening, you can rely on Opalescence teeth whitening from the office of Dr. Jason Majors to really give your teeth bleaching a boost.
Take-Home Teeth Whitening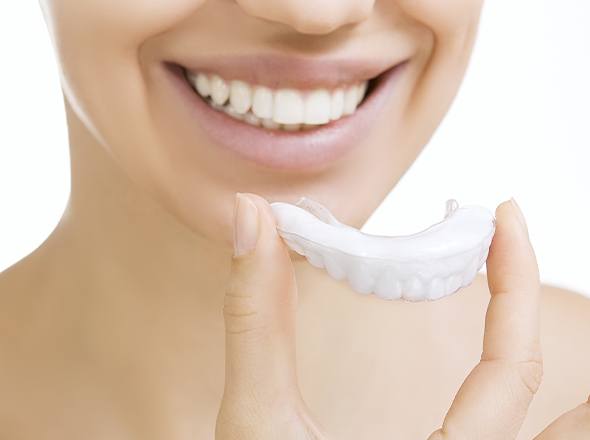 Either after your in-office teeth whitening treatment or by itself, you can have take-home teeth whitening kits made for you by our Newbury dental office. Professional teeth whitening can get your smile up to seven shades whiter with custom-fit bleaching trays and special bleaching gel. You wear the trays with the teeth whitening gel for several days and see your smile transform from discolored to brilliant.
What causes tooth discoloration? Most people will find that their teeth discolor over time. Dark foods and beverages, smoking, certain medications, and even the simple process of aging contribute to the changes in your smile's shade. Teeth whitening allows us to reverse the effects of time and the environment to make your smile appear more youthful and glowing.
While teeth whitening is not permanent, it can generally last for years. You can touch up your teeth whitening once a year with take-home teeth whitening from our Newbury dental office if you want to really make sure your smile maintains its brilliance.
If teeth whitening is what your smile needs for you to look your best, contact the office of Dr. Jason Majors. Our Newbury, Ohio dental office can help those in Chardon, Chagrin Falls, and beyond have bigger, brighter smiles.