Periodontal (Gum) Disease Treatment – Newbury Township, OH
Don't Let Gum Disease Run Your Life
Why do we take gum disease so seriously at our general family dentistry practice? Because gum disease is the main cause of tooth loss. It can intensify diabetes, and it may contribute to the development of other health problems, such as heart disease. If you have very mild gum disease when you come in for your dental exam, we might simply recommend that you be more vigorous in your hygiene routine at home. However, for more advanced cases, we can provide the treatment necessary to get your smile back on track.
Why Choose Jason D. Majors, DMD for Periodontal (Gum) Disease Treatment?
Laser Dental Therapy Provides Improved Comfort and Precision
Antibiotic Therapy for Accelerated Healing
Fully Customized Treatment Plans Performed
Scaling & Root Planing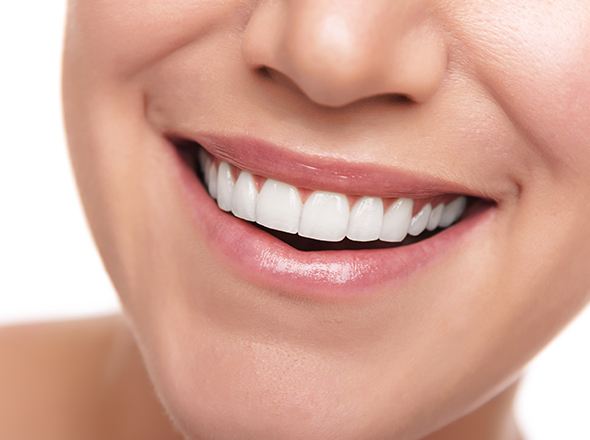 Gum disease is inflammation of the gums caused by bacteria along and below the gum line. Scaling and root planing involve cleaning away bacteria, disinfecting the gums, and then modifying the tooth roots below the gums to make the area less hospitable to bacteria. This treatment must be performed over the course of multiple appointments in order to allow the gums to heal. Thankfully, our laser dental tools make the overall process easier, more precise, and more comfortable.
Arestin Antibiotic Therapy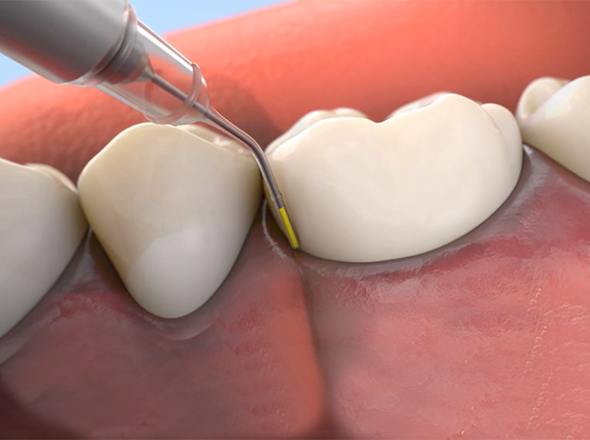 As part of your scaling and root planing treatment, it's important that we target specific areas of your gums that are at higher risk of becoming damaged or infected. You may notice pockets beginning to form in between your teeth, allowing for more plaque to collect. With Arestin antibiotic therapy, a gel-based antibiotic, we can treat these areas over the next several days. After the gel is applied, it hardens on the gums and begins releasing antibiotics specifically designed for gum disease.
Laser Periodontal Therapy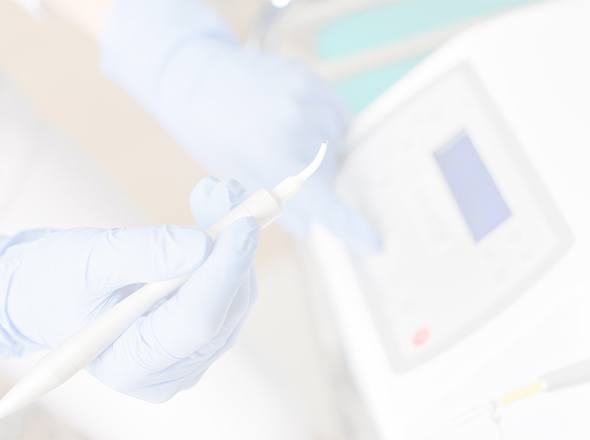 We may end up recommending laser periodontal therapy to treat your gum disease if it's more advanced. Gum disease treatment traditionally involves the processes of scaling and root planing. When lasers are used for your periodontal therapy, they provide extra disinfectant action and remove any gum tissue that's been too damaged by gum disease. Laser periodontal therapy offers greater precision, and the heat from the laser provides extra benefits. Lasers can greatly reduce bleeding during procedures or eliminate it all together. And the laser offers greater comfort during periodontal therapy than more traditional dental tools.