Emergency Dentistry – Newbury Township, OH
When Your Dental Issue
Can't Wait
Dental emergencies can happen in a number of ways. You can experience a bad fall that leaves your tooth cracked. You might have a decayed tooth that has now started to cause significant oral pain. Regardless of the way in which your dental emergency occurs, it's incredibly important that you get to Dr. Majors' office to have it treated. Without treatment, your costs may only go up and your treatment may only be more extensive. Don't wait to address your dental emergency; call our office today!
Why Choose Jason D. Majors, DMD for Emergency Dentistry?
Nitrous Oxide for Anxious
Patients Experiencing
Emergency
CEREC Same-Day
Technology for Fast and
Durable Restorations
Caring Dentist and Team Dedicated to Improving Your Condition
How to Handle Common Dental Emergencies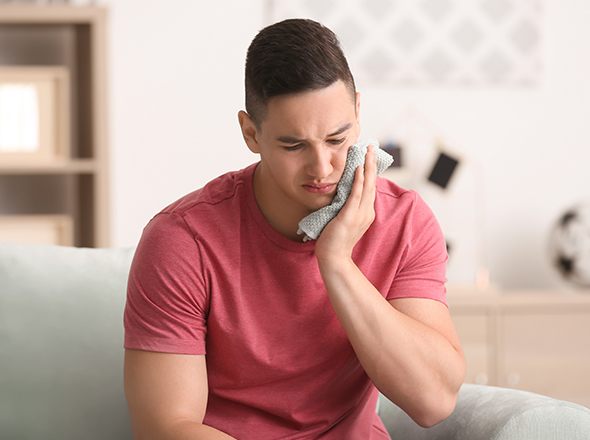 Dental emergencies should always trigger a call to our office first. This allows us to schedule an emergency appointment as soon as possible. Until you get to our office, you'll need to do everything you can to stabilize your condition. The steps for this vary depending on the emergency, which is why you'll want to learn about the steps below before you head to our office.
Toothaches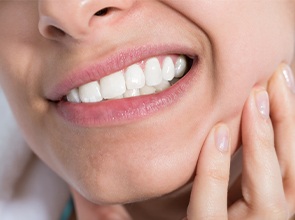 Use floss to remove potential food debris from between teeth, then take an ibuprofen if the pain does not go away. Use a cold compress to reduce swelling, which is typical if an infection is present. Do not take more than the recommended dosage and get to our office as soon as possible.
Chipped/ Broken Tooth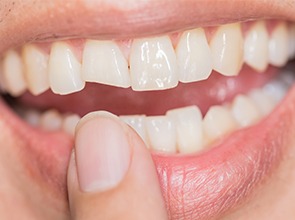 Keep any pieces of your tooth that you can and bring them to our office. Apply a gauze pad to the tooth to stop any bleeding that occurs. Use a cold compress to reduce any swelling that may be present. Take painkillers as needed. If bleeding does not stop on its own, go to the emergency room, then our office.
Knocked-Out Tooth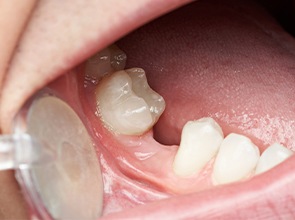 Locate the tooth and do your best to stay as calm as possible. After finding the tooth, make sure to only touch it by the crown. Do not touch the root or remove any tissue that's still attached. Rinse your mouth out with warm water, gently rinse the tooth of any debris, then place the tooth back into your socket. If not possible, keep it in a container of milk, saltwater, or saliva until you get to our office. For the best chances of reimplantation, get to our office within one hour.
Lost Filling/ Crown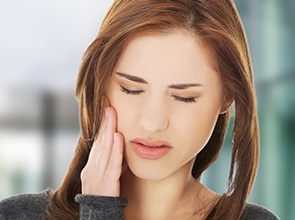 Locate the restoration and use either dental cement, denture adhesive or sugar-free chewing gum to temporarily reattach the tooth. Avoid chewing food on that side of your mouth to avoid irritating the tooth. Keep in mind that reattaching the tooth is not a permanent solution.
How to Prevent Dental Emergencies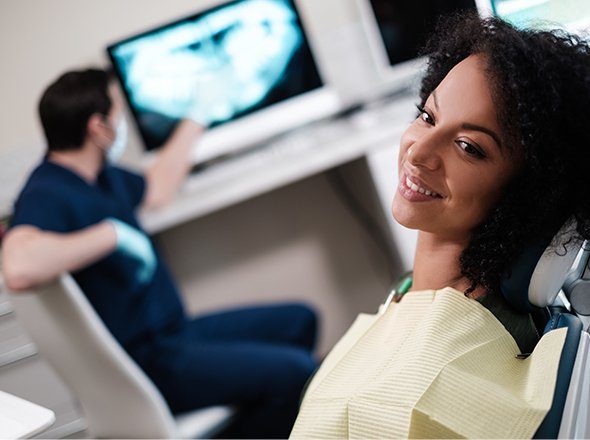 Most dental emergencies can be prevented if you practice daily oral care and visit our office regularly for professional cleanings and checkups. These habits alone help you prevent tooth decay buildup that can eventually lead to a tooth becoming infected. Additionally, those who participate in contact sports should be wearing a protective mouthguard. You should also never use your teeth as a tool, avoid chewing on ice cubes, and never chew on inedible objects like pens or pencils.
The Cost of Treating Dental Emergencies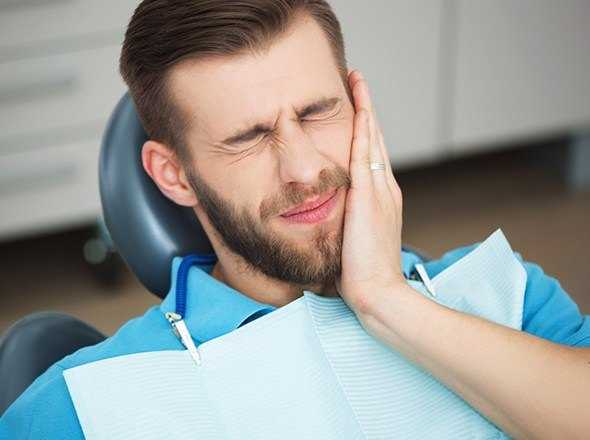 Determining the cost of your dental emergency can be difficult until we know exactly which treatment would best help your case. For example, a toothache could be resolved by simple decay removal and a dental filling, however, if the decay has spread to the center of the tooth, a root canal and dental crown will be needed, which costs more. Either way, putting off your emergency is guaranteed to make your situation worse, and our office is more than prepared to work with you when it's time to talk financing.