Preventive Dentistry – Newbury Township, OH
Routine Visits for Optimal Oral Health
For Newbury families, Dr. Jason Majors offers excellent dental care in a friendly and warm atmosphere. We want to make the most of every smile in our community, which is why we encourage our patients to maintain healthy oral habits. We also rely on advanced dental technology and Dr. Major's never-ending pursuit of improvement to offer complete and modern general family dentistry to Newbury and beyond.
Why Choose Jason D. Majors, DMD for Preventive Dentistry?
Comfortable and Accommodating Office Environment
Nitrous Oxide Available for Anxious Patients
Works With Many Major Insurance Providers
Dental Checkups & Cleanings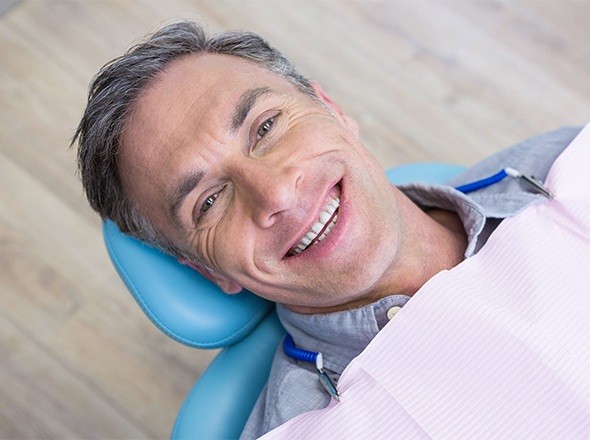 First things first: every comprehensive general dentistry care plan includes regular dental checkups and cleanings. Every six months, come to our Newbury, OH dental office to receive a complete exam, including checks for cavities and decay, periodontal health, and oral cancer. When you visit our office for dental checkups and cleanings twice a year, we can help you avoid problems like cavities and gum disease, and we can alert you to any arising issues before they become advanced. Thorough cleanings allow us to remove the plaque and hardened tartar that you are probably missing, giving you a fresh, clean smile and protecting you from decay and disease.
Fluoride Treatments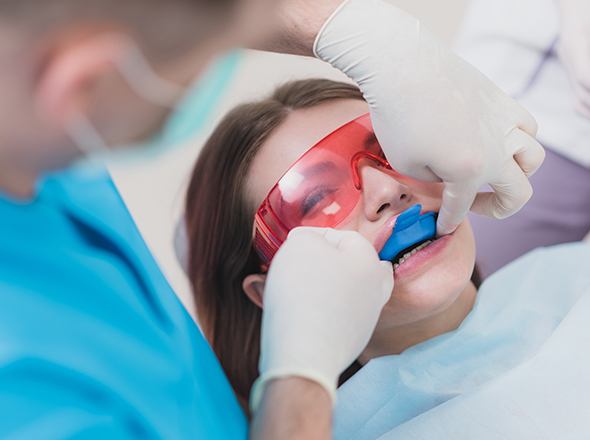 One of the most basic preventive treatments at our practice is fluoride application. Fluoride is an essential mineral for protecting tooth enamel as well as strengthening it in the long term. After your routine cleaning, we'll administer the fluoride treatment, which only takes a few minutes to complete. Afterwards, your smile will be well protected, and you'll be asked to avoid eating or drinking for the next 30 minutes. This gives your tooth enamel time to absorb the fluoride properly.
Oral Cancer Screening
Thousands of people die as a result of oral cancer, but the good news is dentists are in a position to catch oral cancer before it has a chance to develop into the late stages, which are significantly more difficult to treat. During your exam, Dr. Majors performs an oral cancer screening. This screening helps him identify non-healing sores, lumps, bumps, or other symptoms that indicate the presence of cancer. If needed, we'll make sure to refer to you a general physician if future tests are needed to confirm your diagnosis.
Nightguards for Bruxism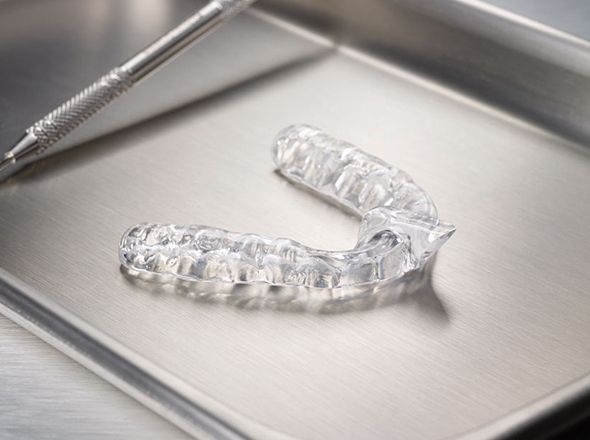 If you grind your teeth while you sleep, you probably wake up with significant pain in your jaw or tooth enamel. In some cases, people can actually crack or chip their tooth if the issue is left untreated. Our fully customized nightguards are worn as you sleep, ensuring that your teeth stay protected throughout the night. With proper care, they'll last an incredibly long time and dramatically reduce chronic discomfort in your jaw and teeth.
At-Home Hygiene Products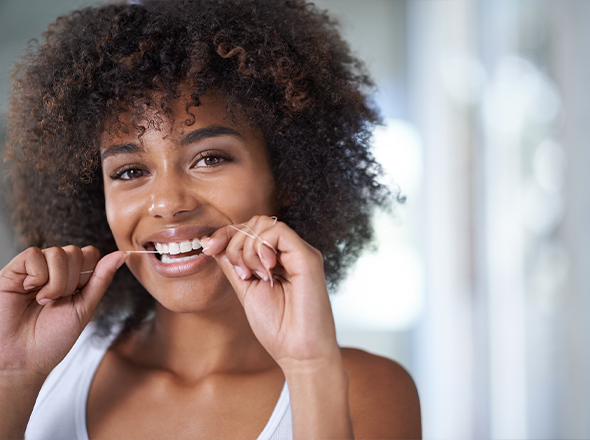 With so many at-home oral care products on the shelf these days, it can be difficult to know which one meets your unique needs. At our office, we recommend Colgate products for at-home care, but that doesn't mean we won't help you find a product that suits your preferences. For example, if you have sensitive teeth or struggle with controlling tartar, we'll help you find right toothpaste for the job. We'll also help you find a toothbrush, floss, and other products that optimize your oral care.