Advanced Dental Technology – Newbury Township, OH
Bringing Dentistry Into the Modern Age
When it comes to dentistry, the last thing you want is for your dentist to be using technology that makes you feel like you went back in time. Regardless of the treatment you need, whether it's as simple as a basic cleaning or as complicated as a traditional crown and bridge, we want to make sure that your treatment is as comprehensive and comfortable as possible. To do this, we've incorporated multiple technologies and encourage you to read more about them! If you have questions, don't hesitate to contact Dr. Jason Majors yourself!
Committed to State-of-the-Art & Comfortable Dental Experiences
CEREC Same-Day Crowns for Faster Restorations
Advanced Cone Beam Scanner Improved Treatment Planning
Laser Dentistry for Easier and More Comfortable Treatments
Intraoral Cameras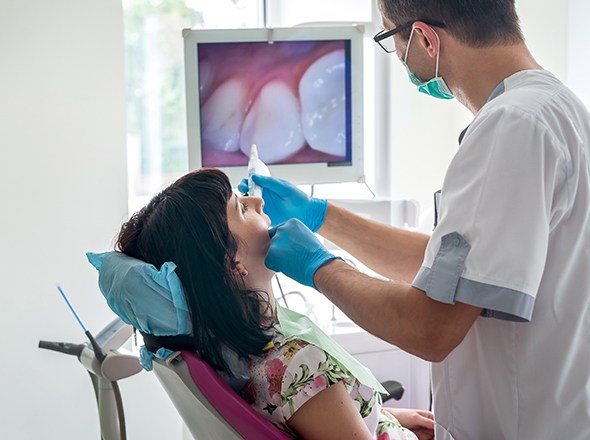 When it's time for your checkup, do you wonder exactly what your dentist sees, or do you just take their word for it? If you're tired of living in the dark when it comes to your treatments, you'll want to experience our office's intraoral cameras. These small, handheld, camera-tipped devices are ideal for confirming the current condition of your teeth, gums, and other oral structures. Once we've captured multiple photos of your mouth, they'll be displayed on a nearby monitor for closer viewing.
3D Cone Beam Imaging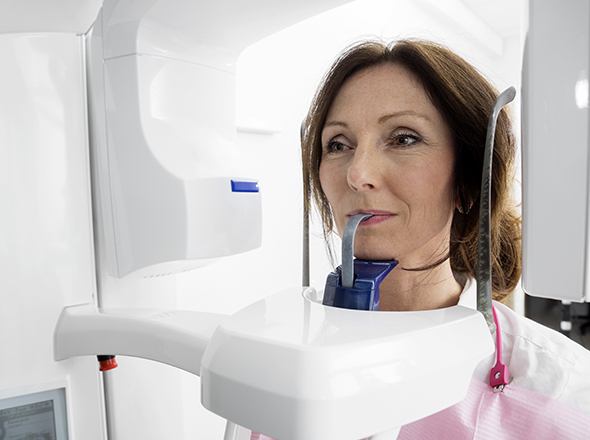 Digital X-rays have become the standard for offices around the country, but that doesn't mean you'll find a 3D cone beam scanner in every dental practice as well. This highly advanced device allows us to capture detailed, 3D images of your entire jaw and skull, not just your teeth and gums. With it, we can learn as much information as possible about your numerous oral structures, improve treatment planning, and confirm potential issues more easily. We use the Sirona Orthophos for all of our 3D imaging needs.
All-Digital X-Rays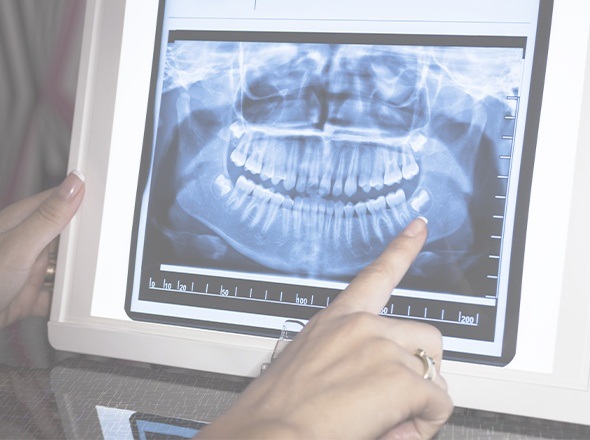 Compared to the traditional X-rays of the past, digital X-rays are far more accessible, convenient, and safe. Not only does capturing a digital X-ray take much less time to perform, but it involves up to 80 percent less radiation. While our office always takes the steps to ensure your safety regarding X-rays, we know that digital X-rays are the new standard and should be a part of any modern dental office, whether you need a basic bitewing or a full panoramic X-ray.
CEREC® Digital Impression System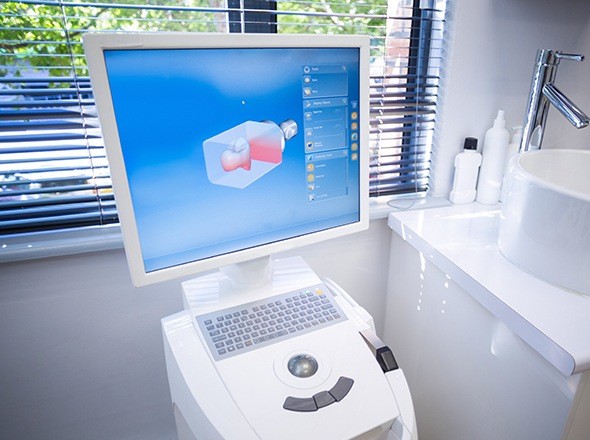 Have you needed a dental crown and had to wait weeks for it to be created? Did you have to wear a temporary crown? With the CEREC digital impression system, you can avoid both of these steps while still obtaining a durable, natural-looking, and long-lasting permanent dental crown. Plus, thanks to digital impression technology, you don't have to bite into gray impression material to have the tooth created. The same day you need a permanent crown, you can get it here.
Learn About CEREC® Dental Crowns
Laser Dentistry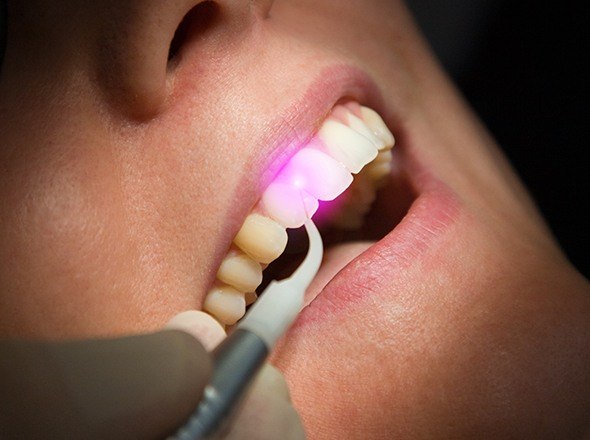 Laser dentistry is quickly becoming more common in dental practices for a variety of reasons. For one, our Solea dental laser can be used for more comfortable, precise, and effective treatments. If you need a dental filling placed, we can ensure your treatment is pain-free, thanks to the Solea laser. Furthermore, we use this device to perform crown lengthening, periodontal therapy, and many other treatments, giving you a more productive and relaxing visit overall.
Learn More About Laser Dentistry
Nitrous Oxide Sedation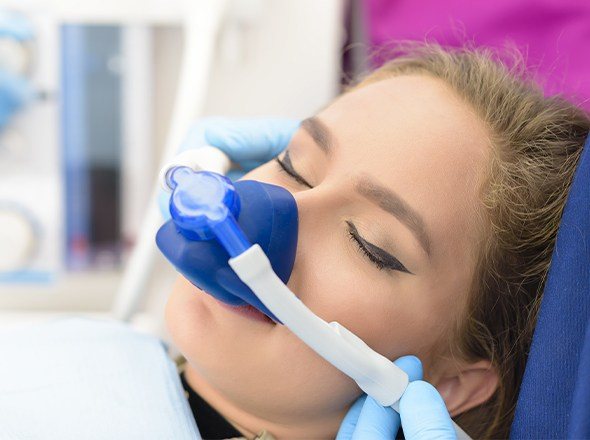 Millions of Americans suffer from dental anxiety and, as a result, avoid going to the dentist altogether even if they need treatment. Sedation dentistry makes it easy to stay relaxed during your treatment. Our office administers nitrous oxide sedation for patients who suffer from anxiety while at the dentist. Of course, sedation dentistry is also ideal for those who struggle to sit still in the dental chair or have a sensitive gag reflex.
The Wand™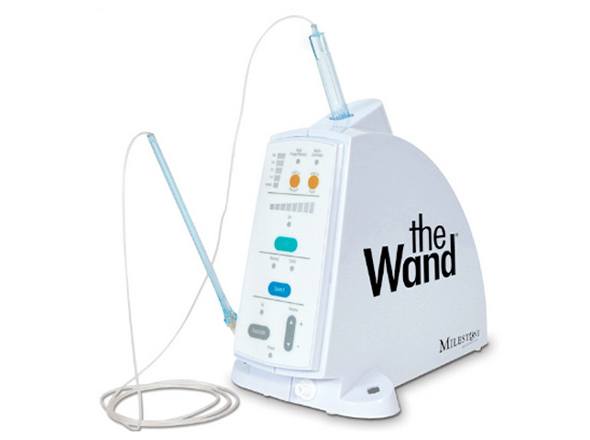 When a dentist needs to perform a certain treatment, sometimes local anesthesia is required to remove any risk of discomfort. With the help of The Wand, a small, handheld device, administering local anesthesia just got much easier and a lot more effective. This technology provides anesthesia that is better guided, causes less pain, and offers more contained numbness for the treatment area. It's far more comfortable than syringe, dramatically reduces anxiety, and eliminates collateral numbness, which can make it more difficult to continue your daily activities after the appointment ends.